Parents and Guardians,
I wanted to take this opportunity to tell you how we as a club would like to include the Latino community. We recognize the importance of a community and want to bring young Latinos to the best version of themselves. To achieve this goal of serving and empowering Latino families, we have begun a Latino Outreach Initiative to reach the Latino community.
Family is an important aspect of Latino culture, so we aim to provide the best care for your children. We offer a place where children have fun, but also where they are safe and can learn. We provide a daily meal for the children that is USDA approved and offer additional free time for leisure and social interaction. We recognize that during this time of COVID-19, you are attentive to your children's health, which is why our Clubs are maintaining compliance with CDC rules and regulation. We are cleaning and disinfecting all classrooms and public places throughout each day. We are requiring masks for all members, staff, and visitors. We encourage and reinforce club members to wash their hands frequently and have hand sanitizer available in every area of the Clubs. Our members are assigned to their own classrooms to avoid large crowds of students and other guests.
The Boys & Girls Clubs of Northwest Georgia offer after-school and summer programs. We have Clubs to serve youth in Rome, Floyd County as well as Cedartown, Polk County. We accept applications year-round.
We accept students who are currently enrolled in a pre-k program, up to age 18 years old. There is an annual $25 membership fee. There are also weekly fees: after school ranges from $10 - $25 per week for each member and summer fees range from $20-$75 per week for each member. For more information call (706) 234-0594 or visit your local Clubs tabs (https://bgcnwga.org/local-clubs).
We speak Spanish. Pick up your application today!!!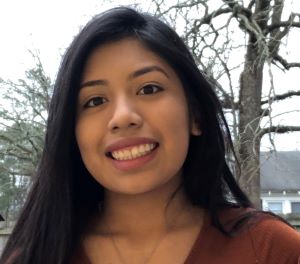 "Great Futures Start Here"
Sincerely, Shaira Ramirez
Latino Outreach Coordinator
scalderon@bgcnwga.org